Whether you're operating seasonally, year-round, or seeking an elevated enterprise experience, our subscription tiers are designed to align with your goals. From cost-effective flexibility to premium exclusivity, each plan offers unique features that cater to different operational scales and aspirations. Please navigate our offerings, compare the benefits, and select the subscription that amplifies your camp's potential. Let's enhance your camp management together.
The free lead management system, tailored for camps, offers an integrated solution with a web registration form to make your camp enrollment process smoother.
The best value for your unique schedule. With year-round access to our platform, you only pay during the months when your sessions are active. This means you have the flexibility to prepare, plan, and utilize our resources in the off-season, but only incur costs when your kids are actively in session.
6-12 months/year activity
Designed specifically for camps operating throughout the year, our Year-Round Advantage Tier provides uninterrupted access to our platform at a discounted rate. Benefit from our platform's full suite of features and enjoy cost savings simultaneously, rewarding your dedication to year-long enrichment for kids.
For Camps seeking the pinnacle of performance and customization, our Premium Enterprise Tier is the ultimate solution. We suggest dedicated servers, ensuring fast and uninterrupted access for your users. Additionally, a dedicated support team is at your service 24/7, guaranteeing swift resolution to any issues or queries.
Each package has its own characteristics. Compare packages to choose the most suitable for your business
No limit on the number of camp
No limit on the number of sessions
No limit on the number of kids per session
Free vacancies on marketplace
Top rated on marketplace results page
Free updates and requests for additional features development
Dedicated support team 24/7
No limit on the number of camps/sessions/kids
Free vacancies on marketplace
Top rated on marketplace results page
Free updates and features requests
Dedicated support
team 24/7
Are you not ready to start yet but would like to learn more about our platform?
Book a free demo presentation. We will choose a time that is suitable for you, call on Zoom or Skype and show the work of the platform. We will also tell you more about cooperation and answer your questions.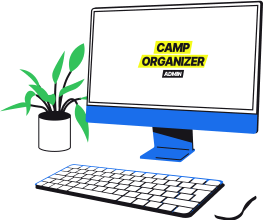 Or get started right now with free trial. The trial version is free and lasts 14 days
During the free trial, you will have access to the main functions of the platform in order to evaluate the product itself. After purchasing the package, additional services of the service will be available to you.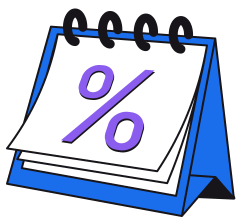 Do you have questions or need help?
If you have questions about our platform, need technical or other assistance, or would like to book a demo, please contact us! We will be happy to help you and tell you more about the product.