Cloud-based camp management system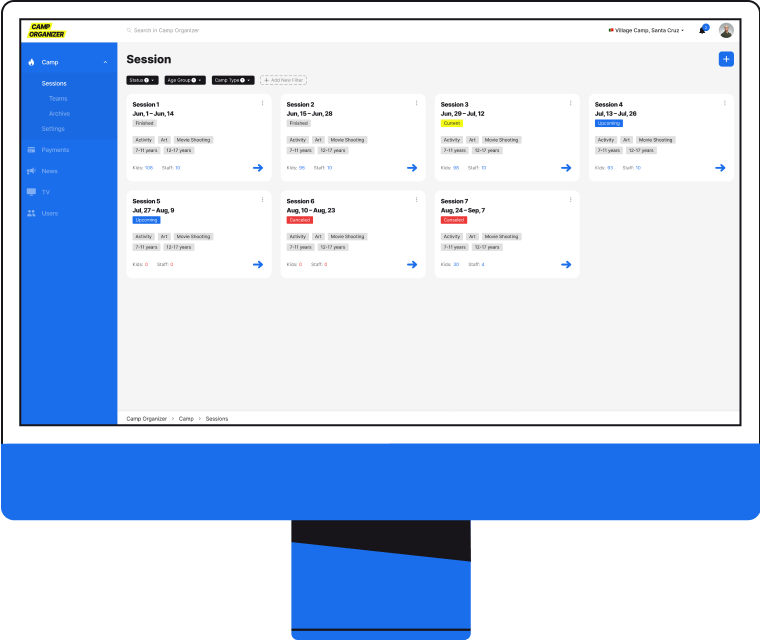 New opportunities for camp management
Summer camp session management has never been so easy
Plan and keep all summer camp activities for kids in one place. The schedule is shared with the parent's dashboard and staff mobile application.
Administrators can assign activities to teams and camp counselors. All parents will be notified once the activity starts. Assigned staff will have a list of kids that are involved in the event.
Everything is organized!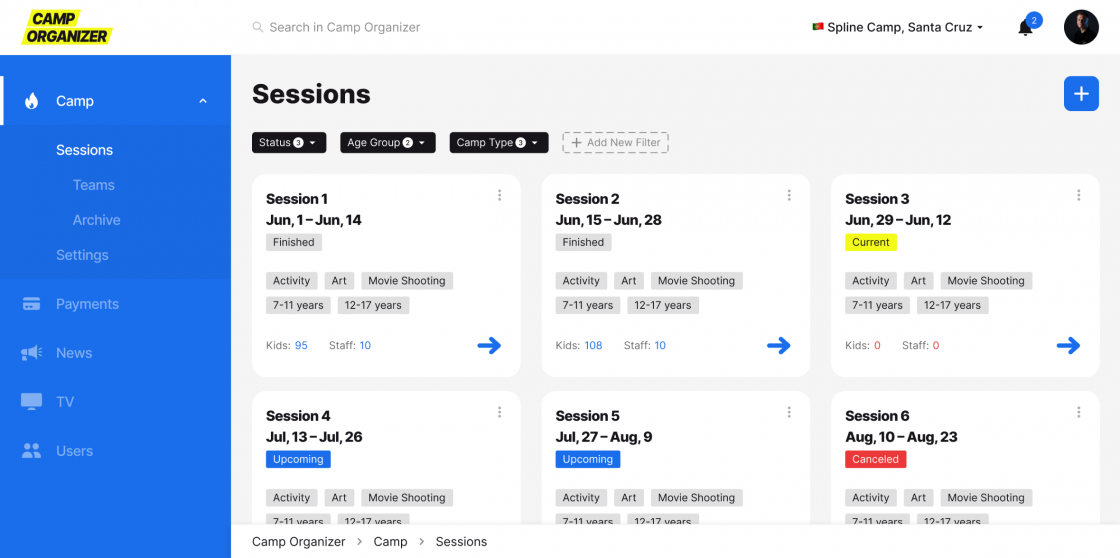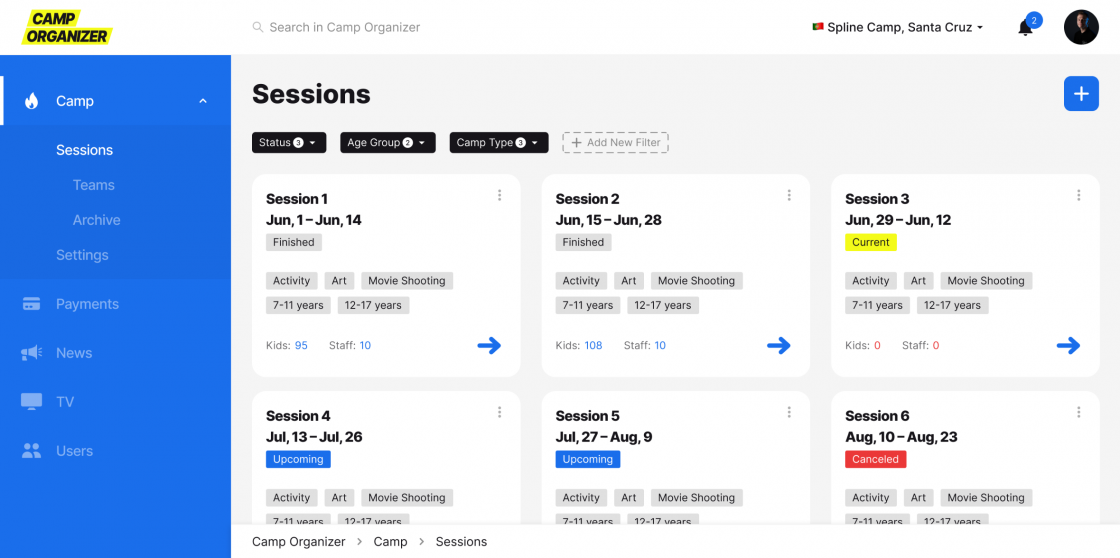 Manage your camp sessions
Set up sessions and manage kids and counselors.
Plan sessions and keep everything organized
Involve more kids in camp by promoting your Session.
Easily plan and control every day and every event in the Session.
Staff management tool – efficient people planning and management for the camp session.
Free Camp CRM allows you to manage leads and kids in camp. Easily schedule sessions for your kids and you don't miss anything important.
Сamp management system: Sessions
All you need to manage sessions
The rating tab shows team points and personal points. The team rating contains the name of the team, the number of points, the increase or decrease in points and the rating.

The personal rating contains the name of the participant, the number of points, ascending or descending points and rating.
Сamp management system: Days and events​
Create schedules and events
Сamp management system: Teams​
There are no limits on the number of teams and children in teams.
Ready to take full advantage of our platform?
After registration, we will contact you to set up a video meeting and tell you more about our platform, as well as discuss the details of cooperation
Do you have questions or need help?
If you have questions about our platform, need technical or other assistance, or would like to book a demo, please contact us! We will be happy to help you and tell you more about the product.