Are you looking to streamline camp registrations and manage them from one convenient hub? Look no further than CampOrganizer – the revolutionary online camp registration software designed to make camp organization a breeze.
Say goodbye to tedious spreadsheets and complex manual processes! With CampOrganizer, you can easily integrate your website with our powerful CRM, allowing you to collect and manage all your registration leads in one place. Moreover, it is free forever – so you don't have to worry about keeping up with costly subscriptions or maintenance fees.
How the online registration form can help:​
Easily search through registration forms in a few clicks and find the information you need quickly. Streamline the registration process for your camps with customizable forms, built-in payment gateways, notifications by email or SMS, and even automated follow-up processes! We provide plenty of fantastic features to make this a reality – detailed analytics data tracking capabilities, user roles & permissions support, multiple staff support system and many more.
Don't let complex registrations disrupt your camps' operations! Get started today towards true organizational bliss with CampOrganizer. It's reliable, safe and immensely intuitive – giving you that peace of mind where your precious resources are concerned!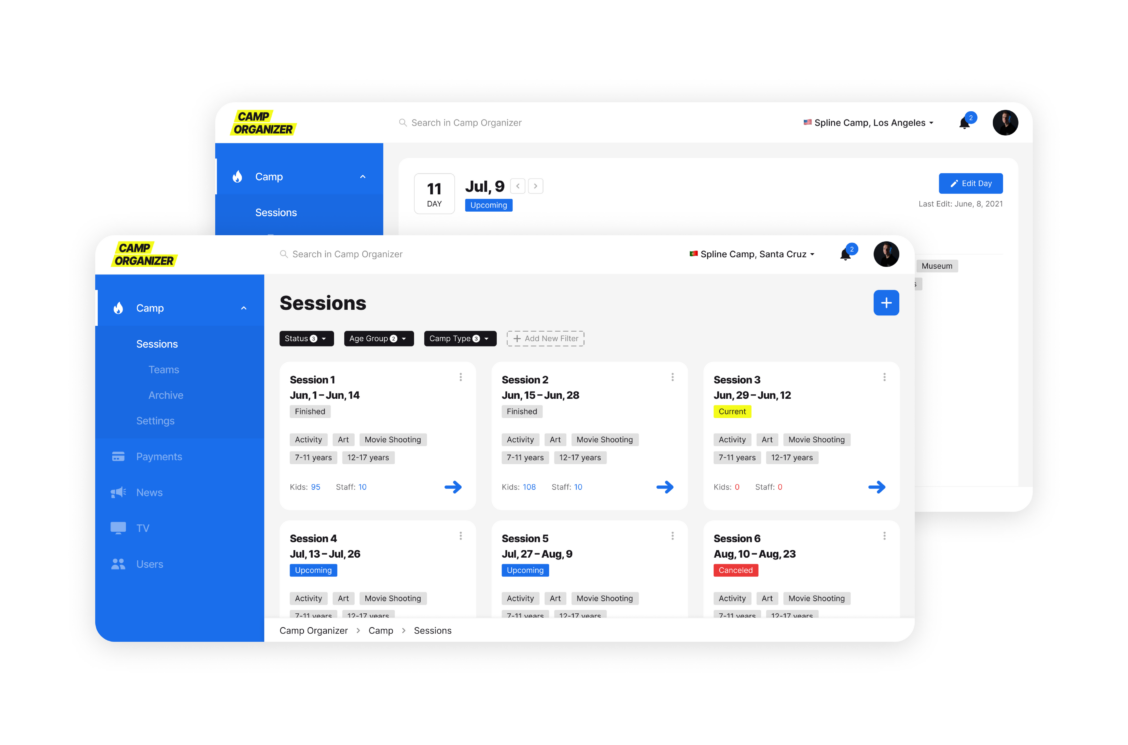 Ready to take your camp organization to a whole new level? CampOrganizer is here to give you the tools to do just that. With our free registration form integration, getting kids registered for your website camp has never been easier! 
Here are four easy steps to get started:
Log in to CampOrganizer Admin panel with your credentials and select 'Create online registration form' on the Camp settings panel. 
Enter your camp's information, including dates and times, price per camper, additional services, discounts (if applicable), and any other details. Upload a logo of your camp to customize your registration form. 
Copy the code provided by CampOrganizer and paste it into your website where you want the registration form to appear. You can also use the Elementor plugin to integrate form easily.
Get started now and let CampOrganizer do the work for you! Contact us today for more information about our services. We look forward to serving you!